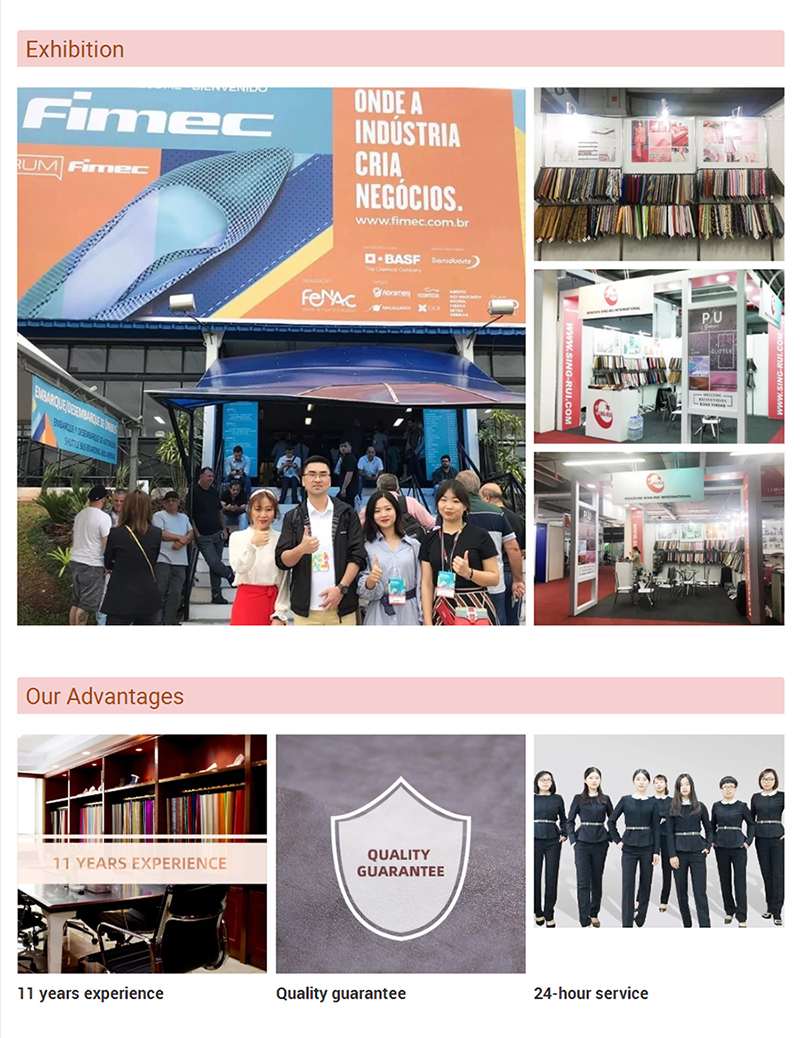 About Our Company
we are here
Wenzhou Sing rui International Trade Co., Ltd. was established in 2009, specializing in the development and sales of shoe leather,bag leather, furniture leather and other leather, microfiber, textiles, and shoe buckles.
Sing rui has a large warehouse of nearly 2000 m2, a large office of 3000 m2, 15 business salesman, 12 professional purchasers, 5 professional quality inspection specialists, and 10 warehouse service teams. It has complete and efficient procurement, quality inspection, warehouse and logistics systems.
Sing rui has its own independent testing laboratory, which can conduct professional testing of products of 4 series and 8 standards, quickly respond to rapid fashion trends, and provide professional services and targeted product sales solutions for more than 5000 customers on 7 continents around the world Program.
At any time, our warehouse can store millions of yards of materials. By calculating the correct delivery time and transportation time, we control and save customer warehouse inventory costs, and are committed to becoming the customer's"Chinese cloud warehouse".
READ MORE
I am at the exhibition
We will regularly participate in various professional exhibitions of different types and different countries, and look forward to meeting you at the scene
I am at the exhibition
We will regularly participate in various professional exhibitions of different types and different countries, and look forward to meeting you at the scene